Deedar Singh Pardesi Honoured by Door Darshan Jalandhar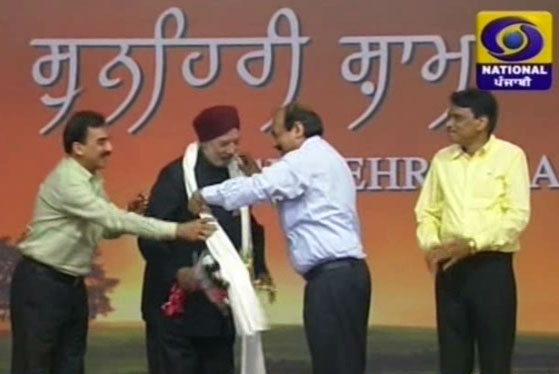 The living legend, Deedar Singh Pardesi, was honoured by Door Darshan Jalandhar for his dedication and contribution to the Punjabi Sahit and culture across the globe. Deedar Singh Pardesi is one of the very early artistes who performed on Jalandhar Door Darshan.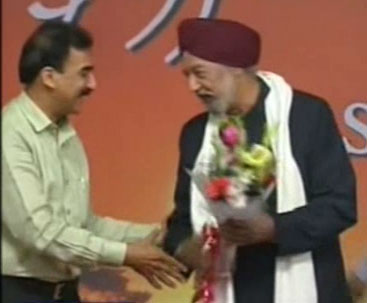 The grand evening was televised live on Monday 13th October 2014 at the prestigious Door Darshan Jalandhar Studios. The evening was hosted by the Director of Door Darshan, Dr Gauri Dutt Sharma and compered by Gurbhajan Gill and graced by several other dignitaries. Deedar Singh Pardesi was presented with a Bouquet and Shawl by Directors of Door Darshan Jalandhar.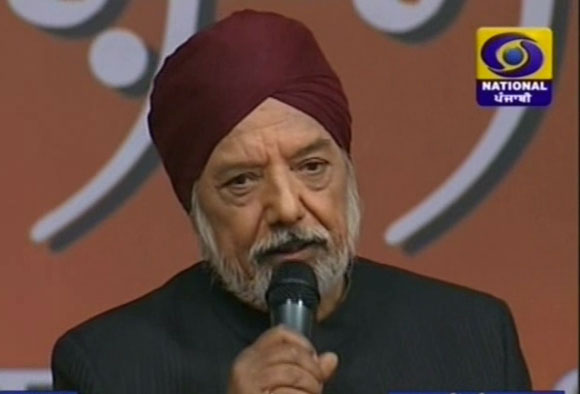 Deedar Singh Pardesi expressed his sincere thanks to Door Darshan Jalandhar for honouring him, along with other Veteran Personalities, for his lifetime contributions to Punjabi Sahit in their special annual programme "Sunehri Shaam"





The audience enjoyed songs by Deedar Singh Pardesi including his world famous "Salma – Basti Ki Ladkion Mein" which he presented for the first time on Door Darshan Jalandhar.
.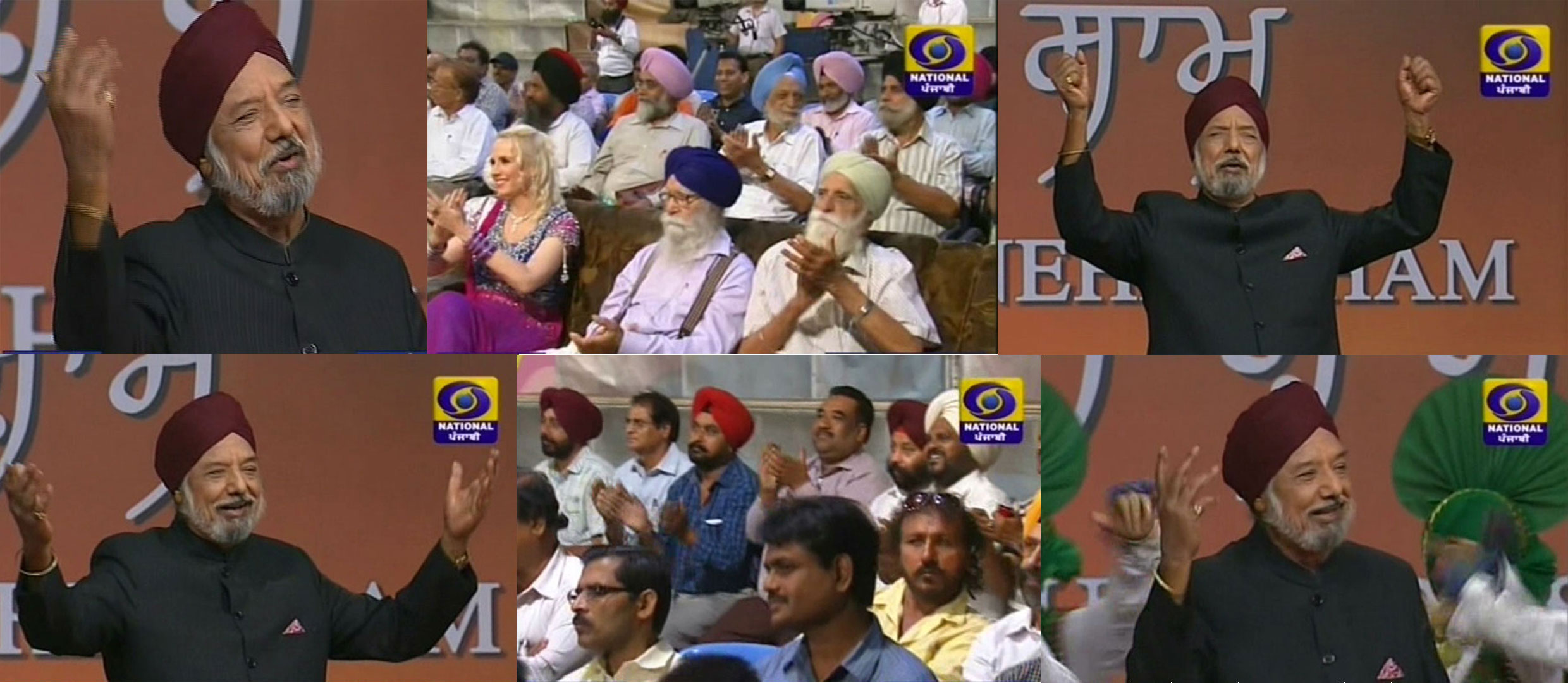 Visit https://www.youtube.com/watch?v=4cMU3rY3KIc for the full video.
Contact Us
|
Home
| ©2005-2015