Lifetime Achievement Award by Punjabi Circle International
The living legend, Deedar Singh Pardesi, was awarded by Punjabi Circle International for his lifetime dedication and contribution to the Punjabi heritage and culture back in East Africa, UK and world as a whole.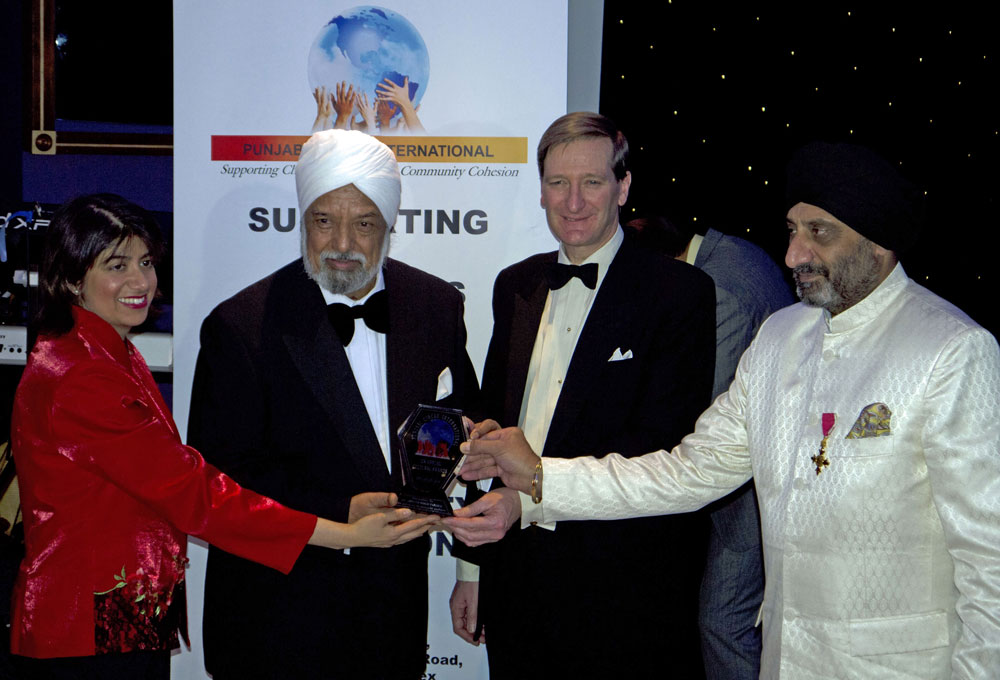 This grand evening was held on Saturday 25th January 2014 at the prestigious Riverside Venue, Hounslow. The award was presented to him by the Attorney General of UK, Rt. Hon. Dominic Grieve QC MP, Seema Malhotra MP and Paul Riat OBE.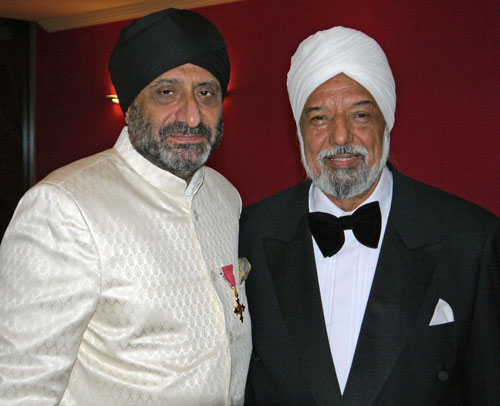 Deedar's fans have been enjoying his "music with difference" for the past 62 years and still are fond of his God given Golden Voice. He was very happy to meet hundreds of his fans and quite a number of his students during the function.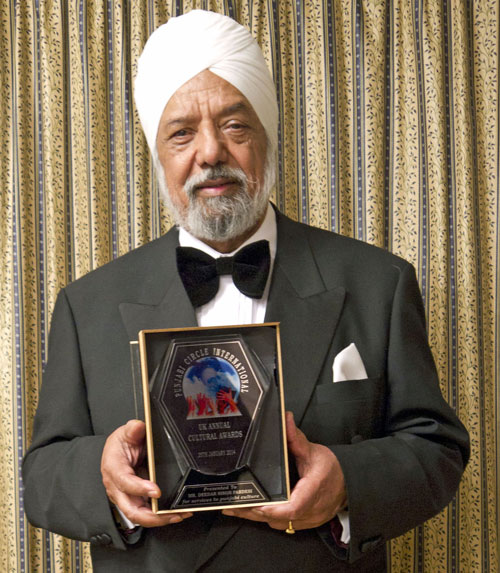 Deedar rendered a medley of his golden hits along with two new items that he will be releasing in the near future. The nostalgic hits were appreciated and warmly applauded by the audience.
Contact Us
|
Home
| ©2005-2014