Deedar Singh Pardesi Lifetime Achievement Award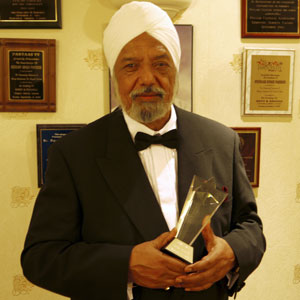 Deedar Singh Pardesi the Living Legend, internationally famous for singing selected literary poetry and folk songs for the past sixty years was recently awarded the Lifetime Achievement Award by the UK Bhangra Music and Dance Academy in London.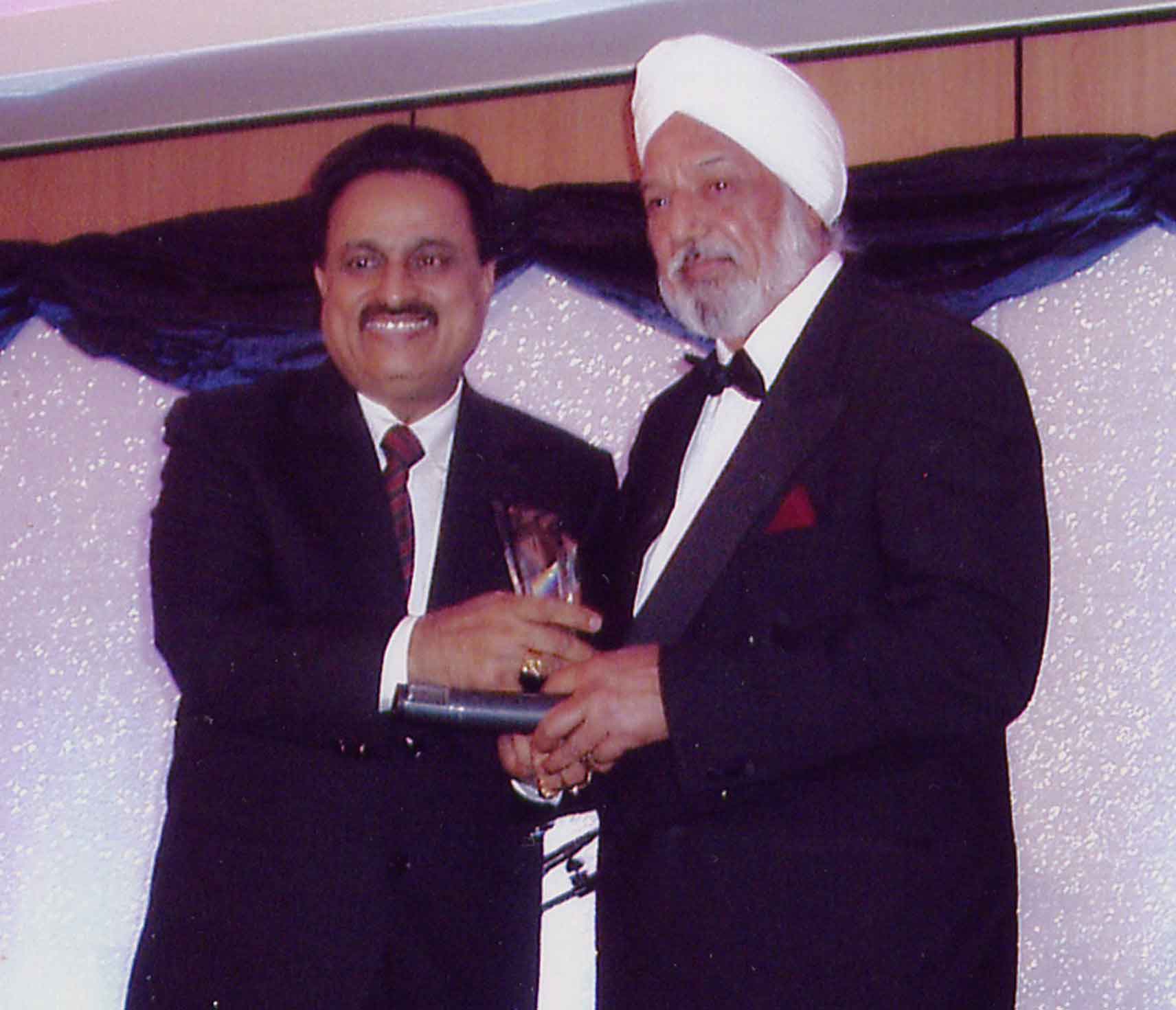 He was given recognition for his everlasting gems like "Ambi Da Buta", "Salma Ki Yaad Mein", "Nangiyan Shakhan", "Tootte Dil", "Pyasian Roohan", "Hasratein" and "Dasmesh Da Deedar" to the music lovers.
The East African Asian community started to listen to his melodious crystal clear voice on the radio from 1951. The elite artiste has had the blessings of the great Ustad Ali Akbar Khan for his unique rendition of "Heer Waris Shah".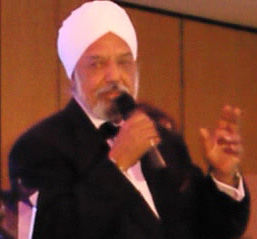 He had the honour of singing the famous film song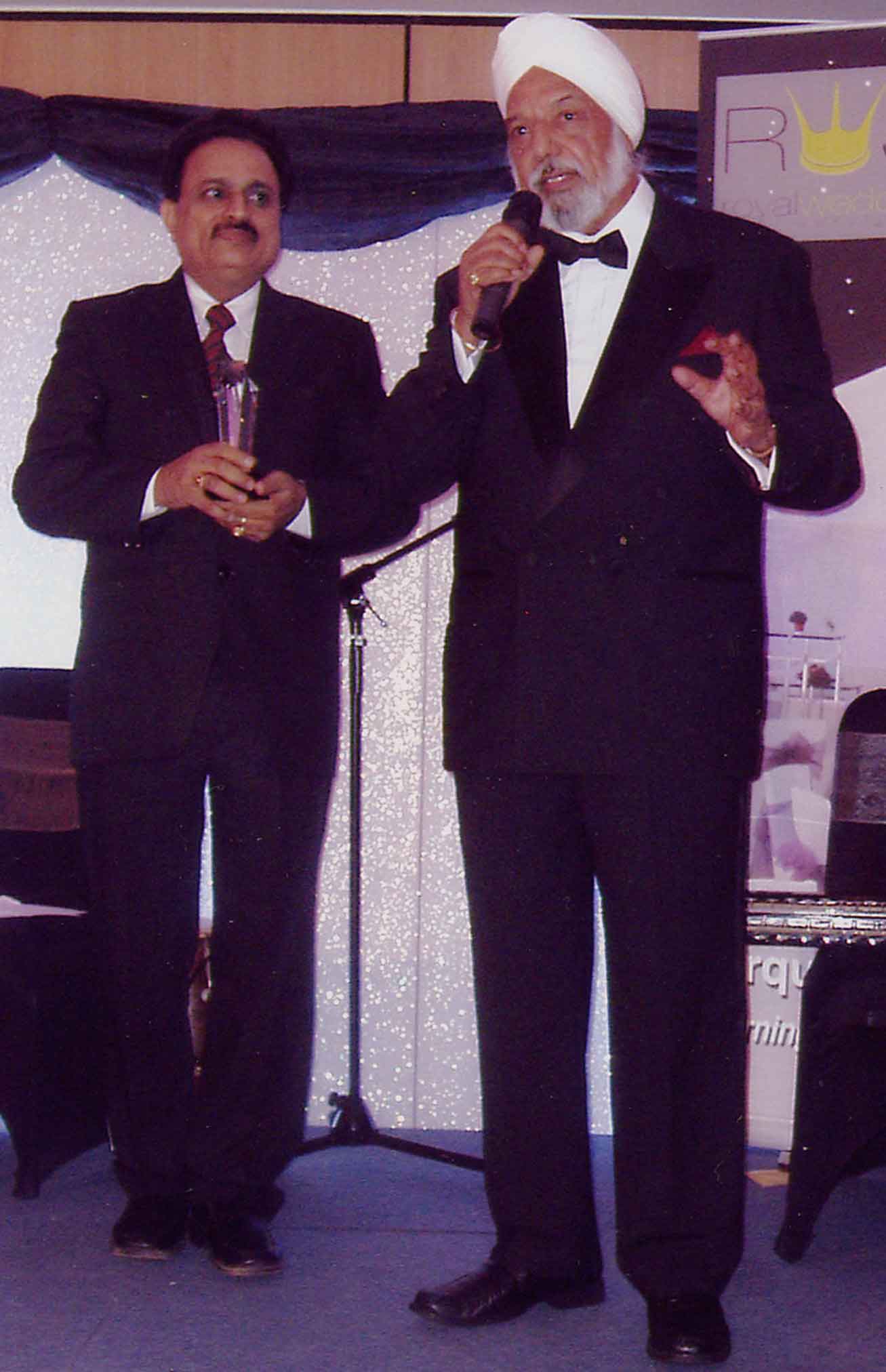 "Chaudvi Ka Chand Ho" in front of his icon Mohd. Rafi Saab where Rafi Saab very warmly embraced Deedar on the stage and told him "You are blessed with a heavenly voice and You are Rafi of Africa".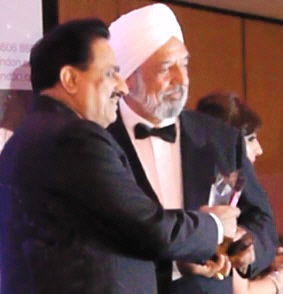 He was launched in Bollywood with actress Rekha in 1969 to sing for Indian films "Anjana Safar", "Do Shikari", "Mehmaan", "Chor Swami" and "Jism Ka Rishta" and worked with Music Directors Chitra Gupt and Ravi. Deedar Singh Pardesi is still singing and his fans still listen to him with interest and adoration for the range and versatility of his voice.
Contact Us
|
Home
| ©2005-2014